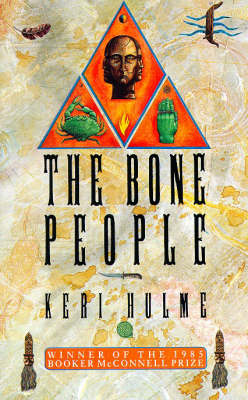 Add a Comment
Add Tags
---
Save to a List
Print
---
---
Item Details
Searching for more content…
In a tower on the New Zealand sea lives Kerewin Homes, part Maori, part European, an artist estranged from her art, woman in exile from her family. One night her solitude is disrupted by a visitor - a speechless, mercurial boy named Simon, who tries to steal from her and then repays her with his most
… More »
In a tower on the New Zealand sea lives Kerewin Homes, part Maori, part European, an artist estranged from her art, woman in exile from her family. One night her solitude is disrupted by a visitor - a speechless, mercurial boy named Simon, who tries to steal from her and then repays her with his most precious possession. As Kerewin succumbs to Simon's feral charms, she also falls under the spell of his Maori foster father Joe, who rescued the boy from a shipwreck and now treats him with an unsettling mixture of tenderness and brutality.
« Less
Imprint:
Wellington, N.Z. : -

Spiral
ISBN:
0330296108, 0959759328, 0340370238, 0340370246, 0330293877, 0330332805, 0807112844, 0140089225, 0330485415, 9780330485418
Awards & Distinctions:

New Zealand Book Awards, 1984: Fiction.
Booker Prize winner, 1985.
Statement of responsibility:
Keri Hulme
Characteristics:
469 p. ;,21 cm.
MARC Display&raquo
---
Find it at My Library
Loading...
Please keep in mind that some of the content that we make available to you through this application comes from Amazon Web Services. All such content is provided to you "as is". This content and your use of it are subject to change and/or removal at any time.