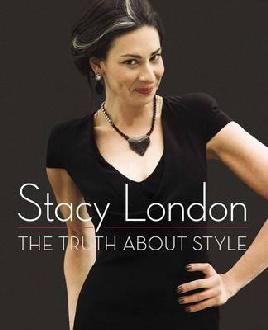 Add a Comment
Add Tags
---
Save to a List
Print
---
---
Item Details
Searching for more content…
The author, the style savant cohost of TLC's What Not to Wear examines the universal obstacles all women, including herself, put in their way. With her unique talent for seeing past disastrous wardrobes to the core emotional issues that caused these sartorial crises, she has transformed not only the
… More »
The author, the style savant cohost of TLC's What Not to Wear examines the universal obstacles all women, including herself, put in their way. With her unique talent for seeing past disastrous wardrobes to the core emotional issues that caused these sartorial crises, she has transformed not only the looks but also the lives of hundreds of guests who have appeared on What Not to Wear. Now for the first time in print, she not only shares the principles of how to dress well, and why you should, but also examines the reasons why so many women don't. She moves beyond the often intimidating seasonal trends of fashion, which so often leave women feeling inadequate and judgmental about their own bodies, to the more valuable and enduring concept of style: a way to dress that enhances and celebrates who they really are. And she turns that expert X-ray insight on herself. Like the women she's transformed, she has plenty of emotional baggage. At eleven, she suffered from severe psoriasis that left her with permanent physical and mental scars. During college, she became anorexic on a misguided quest for perfection. By the time she joined the staff at Vogue, her weight had doubled from binge eating. Although self-esteem and self-consciousness nearly sabotaged a promising career, she learned the hard way that we wear our insecurities every day. It wasn't until she found the self-confidence to develop a strong personal style that she finally became comfortable in her skin. In this book she shares her own often painful history and her philosophy of the healing power of personal style, illustrating it with a series of detailed "start-overs" with eight real women, demonstrating how personal style helps them overcome the emotional obstacles we all face. For anyone who has ever despaired of finding the right clothes, or even taking an objective assessment in a full-length mirror, this book is a guide to finding the expression of your truest self.
« Less
Imprint:
New York : -

Viking Adult
ISBN:
9780670026234, 0670026239
Notes:
What this book is not -- Learning to shed my skin -- Ashley -- Ty -- Janis -- Sarah C. -- Tania -- June -- Sarah M. -- Tracy -- Annie -- Getting comfy in my skin.
Statement of responsibility:
Stacy London
Characteristics:
215 p. :,ill. (some col.) ;,24 cm.
MARC Display&raquo
---
Find it at My Library
Loading...
Please keep in mind that some of the content that we make available to you through this application comes from Amazon Web Services. All such content is provided to you "as is". This content and your use of it are subject to change and/or removal at any time.